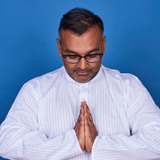 Namaste, I'm Ketan.
I help teams
design

&

code

beautiful products.
Ruby, Elixir, & Javascript.
I'm a test driven
full stack

developer focused on

launching

products. Let's launch
Featured Work
Recent Articles
Rebuilding a portfolio with Elixir coming from Rails. What effort does it take to make a full featured blog in Phoenix 1.3?
Read More • Jun 22, 2018