Spotlight
The iPad app for people who love TV.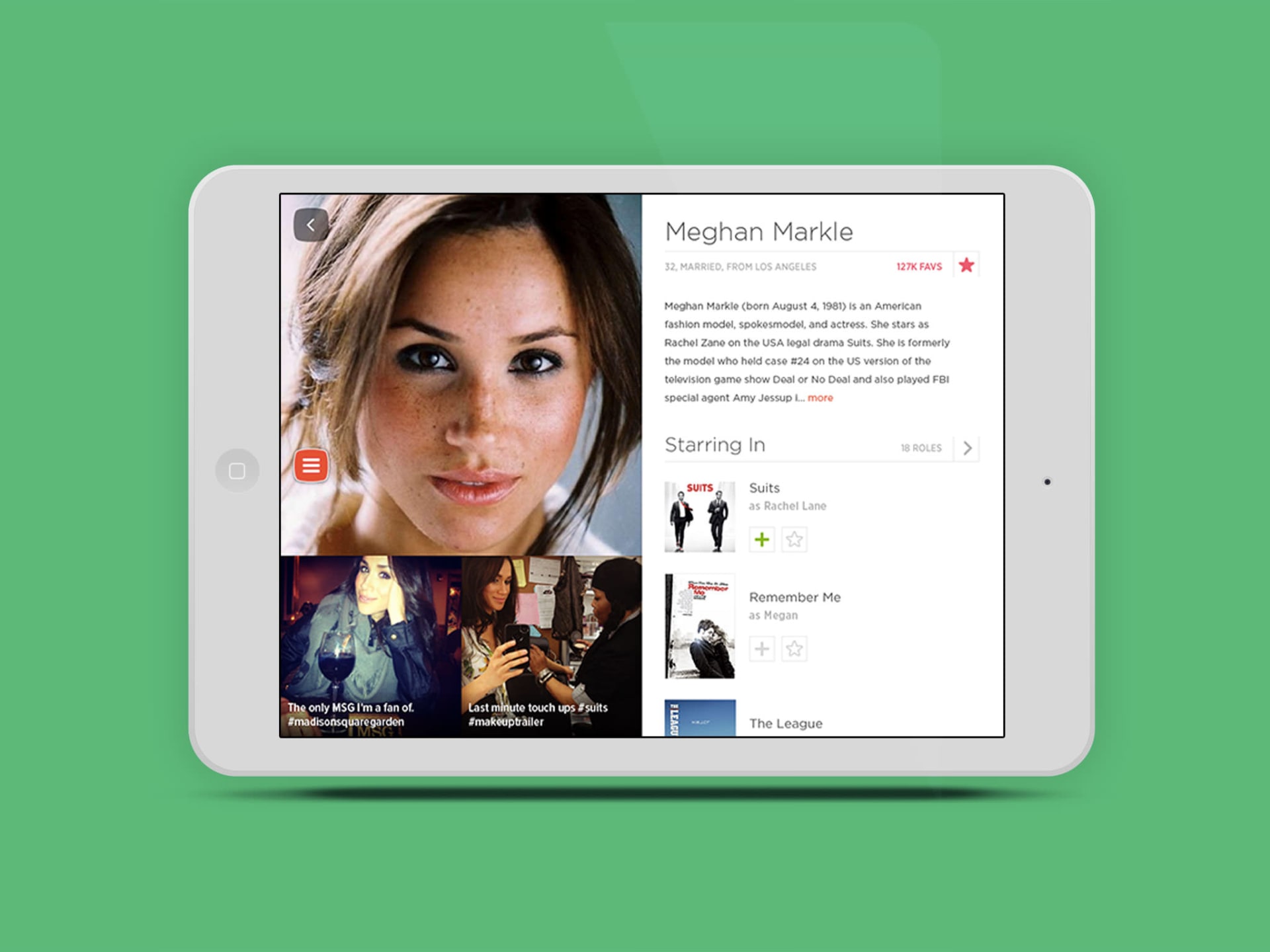 Spotlight is the iPad Magazine for people who love TV. Keep track of your favorite shows, get behind the scenes with your favorite actors and never miss an another episode.
The heart of Spotlight is the schedule. When you see a show you like, just favorite it and from now on, all new episodes will automatically be added to your schedule. You'll get a notification right before your show comes so you never miss out on the fun.
Spotlight also brings your favorite TV and movie stars to life. You can see their latest Instagram, Twitter and Facebook photos. Check out what other roles they've had and favorite them to keep up to date.
---
0 Likes Created by Ketan Anjaria • Nov 1, 2013